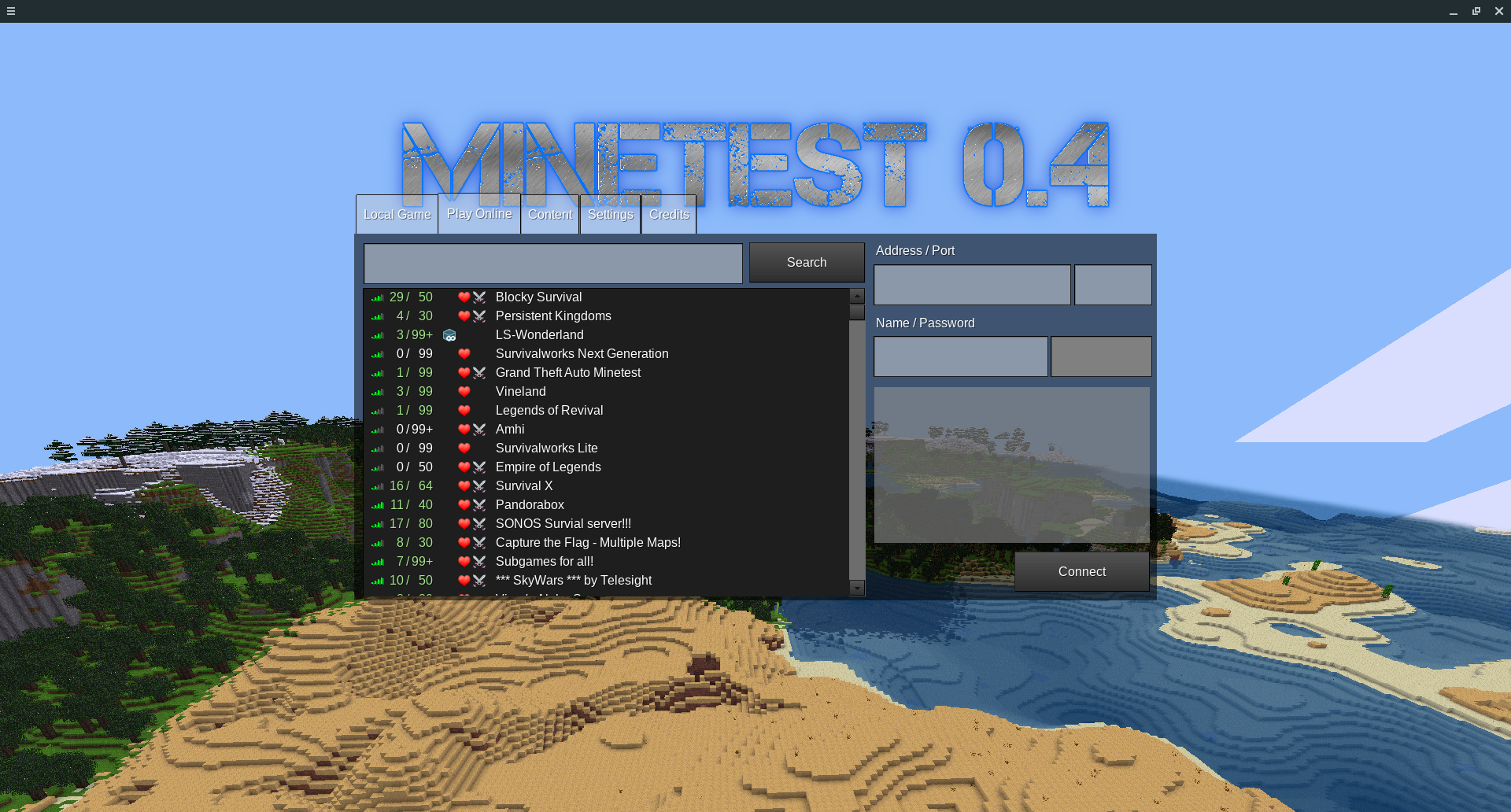 UPDATE: Minetest 0.4.19 will be released soon. it will include a password manager that allows you to save passwords for your servers. It will also add a setting to enable or disable main menu music.

Minetest-luk3yx-4 is a beautiful spin of Minetest 0.4 with backported bugfixes and features from Minetest 5.0, as well as some additional added features, such as main menu music. Backported features include pitch fly, autojump, content pages, and more.
Minetest-luk3yx-4 is available for Linux and Windows.
The easiest way to get on Linux is through the snap, which includes automatic updates. Get this by typing "sudo snap install minetest-luk3yx-4".
If you need support for minetest-luk3yx-4, or you have any questions, suggestions, or bug reports, Please click below to join our new IRC channel or connect to #mt4 on xeroxIRC with any client.